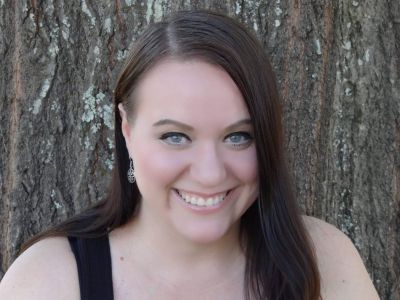 Hello! My name is Tracy Arnold-Breitenberg and I have been working in the field of Massage Therapy since graduating from the Hands On Therapy School of Massage in Longview, Texas in 2005. After receiving my State License in Texas (MT#047672) I was employed by a local Chiropractor for a year before working at the Yoga Tree in Henderson until its close in 2008. I have been operating a private Massage Therapy practice since 2008 where I have been located on the Square in Downtown Henderson at 116 North Marshall Street. I am Henderson's only State Licensed Massage Therapy Establishment. (State License# ME4696) I have been voted "Henderson's BEST Massage Therapist" in a popular vote of Henderson News Paper for the last three years.
I have been expanding my Massage Therapy education in an effort to keep up with the continued growth of Massage Therapy in general and I have numerous certifications including those in Reflexology, Deep Tissue, Hot Stone, Bamboo Massage, Corrective Stretching, Pain Management, Carpal Tunnel Pain Relief, Headache Pain Relief, Neck & Shoulder Pain Relief, Trigger Point, and many other massage modalities.
Massage is for EVERYONE! I have served people of all ages through massage including infants, small children, teenagers, young adults, middle-aged, elderly... even animals! In addition, I have served those who are pre-natal, geriatric, handicapped, those in Hospice and more. I also employ a variety of Spa techniques and additional therapies to accentuate your massage experience, should you be interested. Just click the "Services and Rates" tab for a complete menu of Massage Therapy modalities and spa add-ons.
I have loved living in East Texas (Henderson especially) for nearly 28 years now. I love meeting the people here, and forming lasting personal and working relationships with those I work on, and getting to know this wonderful and friendly place that I call home. I am married with two beautiful children who are my life and loves.
If you have a chance, please "Like" my Facebook page (click on the FB icon below). I can be found on Facebook at:

Tracy Arnold, Massage Therapy
Please give me a call or text me at 903-452-2308 to set up an appointment for a massage. I look forward to meeting you!
For more information on doTERRA essential oils or to purchace online, please click the picture below.