Welcome to my official Massage Therapy Website! If you're looking for a professional licensed massage therapist here in East Texas who can give you a great massage every single time, you've come to the right place!

I am trained in a variety of modalities, and you can click on the "Services & Rates" page to learn more about the various techniques and massage modalities I use in my work.
Also, if you'd like to set up an appointment with me, click on "Contact Me" and send me an e-mail message. Or you can call or text me at 903-452-2308 and I will call you back to confirm the details of your appointment, and also answer any questions you might have.
Thanks for visiting, and have a great day. I look forward to hearing from you!
I try to keep a list of my current open appointment spots on my business Facebook page so anyone can find out what times and dates I have available.
Click on the Facebook icon below (and please "Like" my business Fb page) to access my Facebook page anytime!

Tracy Arnold Massage Therapy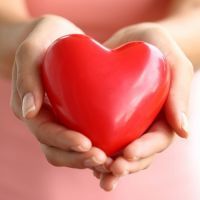 Massage Therapy GIFT CERTIFICATES always make the PERFECT gift for anyone, for any occasion! Please call or text me to purchase one: 903-452-2308.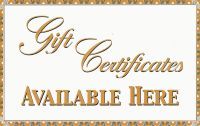 My Policies:
Cancellations
I will gladly reschedule an appointment if a conflict should arise. A 24-hour cancellation or rescheduling notice for services is kindly requested. This allows the opportunity for someone else to schedule an appointment. If you are unable to give us 24 hours advance notice you may be charged the full amount of your appointment. If you arrive late, your session may be shortened in order to accommodate others whose appointments follow yours.
Gift Certificates
A time extension may be granted for soon-to-be expired Gift Certificates by calling my phone number with your Gift Certificate number, and requesting an extension BEFORE IT EXPIRES. Otherwise, you have until the time listed on the Gift Certificate to use it. A Gift Certificate may become NULL AND VOID if you miss your appointment or NO CALL/ NO SHOW at the time of your scheduled appointment. I will count the time of the missed appointment as using the Gift Certificate and you will NOT be able to use it if you miss your appointment.

No-Shows/Missed Appointments
Anyone who either forgets or consciously chooses to forgo their appointment for whatever reason will be considered a "no-show." If at least a 24 hour advance notice is not given for your original massage appointment, your appointment is considered a No-Call/No-Show situation. Full payment of a missed appointment is required, paid via emailed invoice with a valid credit or debit card, and pre payment of next appointment is required to reschedule a missed appointment. Emergencies and acts of God are excluded from this situation, unless this is a recurring problem for you.
Gratuity
An appreciation of your therapist is at your discretion. Any amount is gratefully accepted. Thank you!
Considerations
~Please arrive 10 minutes before your appointment if this is your first visit, so you can fill out an intake form and questionnaire prior to your treatment.
~Please silent cell phones in the building to provide a relaxing experience and atmosphere. PLEASE avoid using cell phones including TEXTING, during your massage please. The world can wait while you get a massage, this is YOUR TIME!!
~For the safety of your valuables, please do not leave jewelry or other valuables in the changing room.
~I recommend that you hydrate yourself before and after treatments. Water is complimentary after your massage.

~I lock the door between appointments to ensure the safety of the person on the massage table. I will unlock the door as soon as the massage before you, is done. Thank you for understanding.

~I accept CASH, CHECK, DEBIT CARD & all major CREDIT CARDS.
For more information on doTERRA essential oils or to purchase online, please click the doTERRA bottles below...
I am a proud member of: